Multi-Family Webinar
Engage Your Residents & Do Good: How Fighting Hunger Can Be Your Best Amenity
Brought you by
Are you looking for the next best amenity to bring to your property?
Watch the panel below of Multi-Family industry leaders for insight into selling the intangible- doing good for your community. Learn key strategies of how to best engage your residents in a meaningful way while helping those in need in your local area. Plus you'll discover how the Multi-Family industry is uniquely positioned to combat the hunger crisis during Hunger Action Month and beyond.
The webinar also discussed how doing good can bring your property to the next level for investors, owners, and on-site teams alike. By the end of it, you'll learn how doing good should not just be a priority, but an amenity!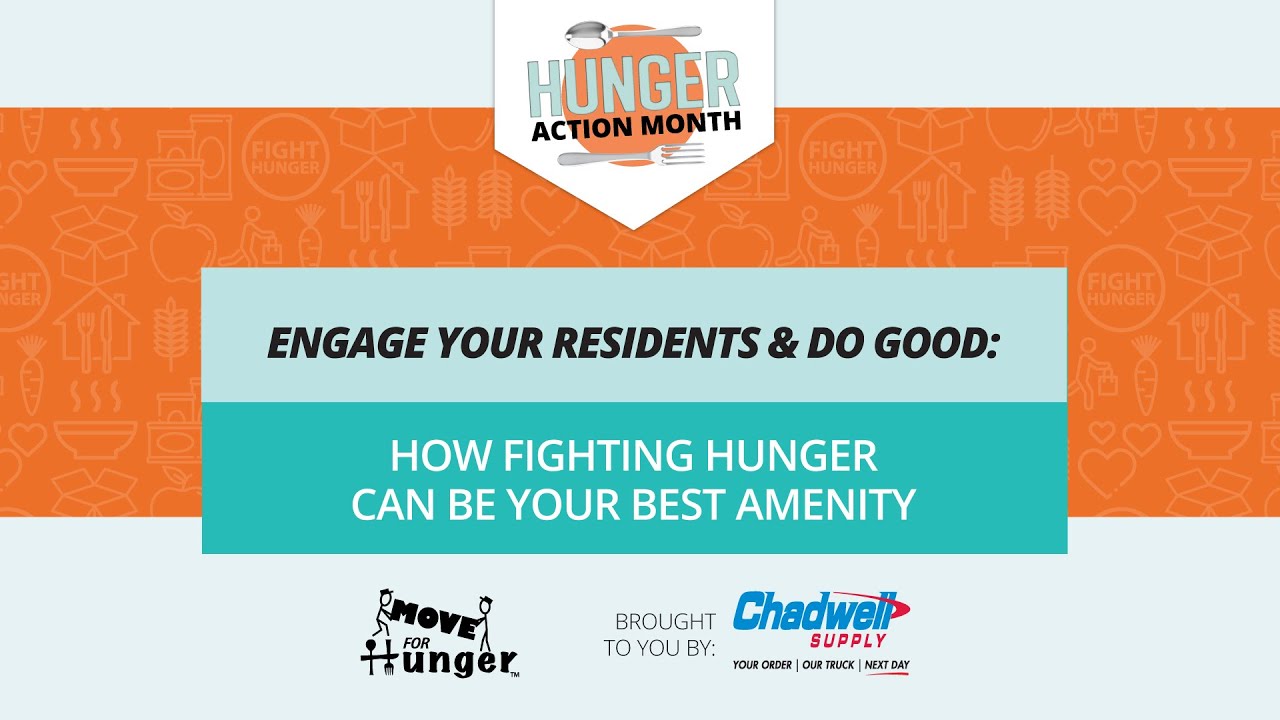 Our amazing speakers include...
Moderator: Pete Regules
CORT Furniture Rental, Vice President, Residential National Accounts, & Apartment All-Star Speaker
Lisa Trosien
Apartment All-Stars - Co-Founder
Cindy Clare
Bell Partners - Chief Operating Officers
Nicolette Jaze
Goldman Sachs Asset Management - VP, Head of ESG
Bert wray
Chadwell Supply - Director of National Accounts
ADAM LOWY
Move For Hunger - Executive Director & Founder
Join us on Thursday, September 30th for a FREE webinar on how to make doing good one of your best amenities. You don't want to miss this!
You can help support families in need by donating. Every $25 helps feed 63 people and you'll receive a Chadwell Supply & Mover For Hunger Koozie.