We're Turning 10!
Ten Years Already?
Yup! Move For Hunger will celebrate its 10th birthday on August 26. We thought this was the perfect opportunity to acknowledge the amazing things we have accomplished together, to reflect upon what we have learned over the last decade, and to set a course for the road ahead.
We're Just Getting Started
Although we've helped feed more than 11 million people over the last 10 years, there's still so much work to be done.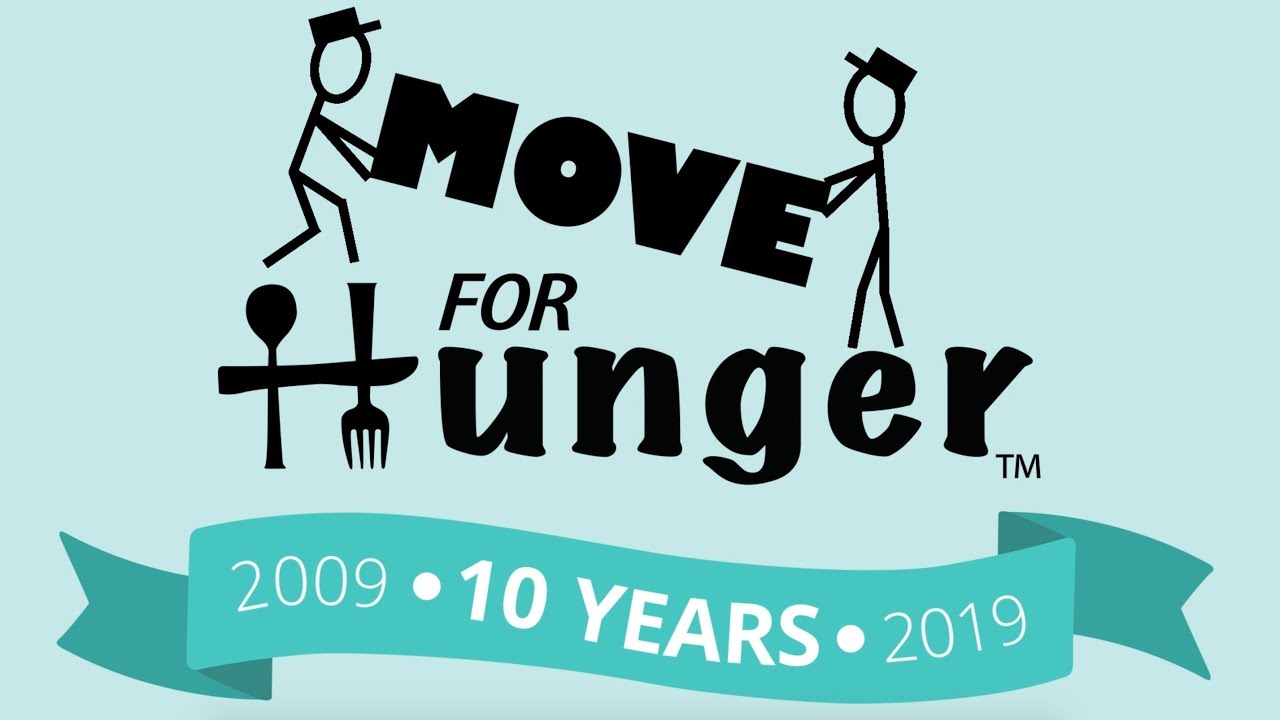 10th Anniversary Sweepstakes
We can't continue to organize food drives, coordinate food rescues, or expand our network without your support. You can make an investment in Move For Hunger's future by entering our 10th Anniversary Sweepstakes! For just a $25 donation, you will be entered to win one of three AMAZING prizes.
Trip to Cabo
Best of Chicago Package
Disney World Vacation
FAQs
Can I receive multiple chances to win?
Yup! The more you donate, the more chances you will have to win.
Can I enter to win more than 1 prize?
Sure can! You will, however, have to make a donation for each of the prizes you'd like to enter to win. For example, if you'd like to be entered to win the Trip to Cabo AND the Best of Chicago Package, you would have to make a minimum $25 donation to both.
Do I need to make the donation online?
Nope! You can send a check payable to Move For Hunger (and write the name of the prize(s) you'd like to be entered to win in the memo) to:
Move For Hunger
7 Third Ave Neptune, NJ 07753
If you have any additional questions, please email [email protected].
Looking Back
Move For Hunger has come a long way over the past 10 years. Here are just a few of the highlights.
2009

Lowy's Moving Service delivers 300 lbs. of food to Fulfill and Move For Hunger is born.

2010

More than 50,000 lbs. of food have been delivered.

2011

Move For Hunger is honored at the American Giving Awards.

2012

Move For Hunger delivers its one millionth pound of food.

2013

Team Move For Hunger starts turning miles into meals.

2014

More than 3 million lbs. of food have been collected on moving day and through organizing food drives.

2015

The Corporate Housing Program is launched.

2016

Gleanings and food rescues help us reach the 7 million lbs. of food milestone.

2017

Our network expands into the Multi-Family industry by launching pilot programs in Seattle and San Francisco.

2018

We organized 5 truck pulls that raised more than $67,000, combined!

2019

Move For Hunger has delivered more than 13 million lbs. of food, and counting!
Our Impact
A simple question. An overwhelming response.
Move For Hunger has helped transport
lbs. of food to food banks in the U.S. and Canada
Our network has provided
meals for people who are facing hunger
Our Network
From one moving company to an entire industry.
950+ Moving
Companies
900+ Multi-Family
Communities
Relocation
Management
Real Estate
Professionals
Looking Forward
Move For Hunger is dedicated to fostering community partnerships that will continue to grow organically for years to come. We are committed to changing the way entire industries do business. We will challenge millions of people to confront the issues of hunger and food waste and provide them with opportunities to take action. Together, day-by-day, we will create a more just and sustainable future.